Paul Scott, President, ChFC®, LUTCF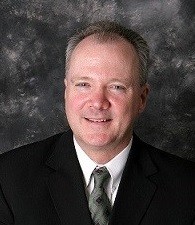 Welcome!
Scott Insurance & Financial Services, Inc.
Now that you're here, please take a minute to explore the site and see what we have to offer.
Our mission at Scott Insurance & Financial Services is simple and straightforward:
To get to know you, your business, your family, your financial situation and objectives. To develop a long-term, mutually beneficial relationship and help you accomplish your personal goals and pursue financial independence.




To cut through the fads, the hype and the sales jargon, to focus your attention on products and providers that help enable you to be confident with financial decisions for yourself, your family and your assets, while accumulating for college, retirement, and other goals. And when the time comes to withdraw assets for regular income, college or other occasions, how best to do so.
To provide "one stop" service for your insurance and financial needs, from an independent agency with a large number of highly-rated providers and products to choose from - for investments, retirement and college savings plans; for insurance, auto, home, business, life, health, disability and long term care products.
We are one of the few agencies with agents certified to work in the Health Insurance Marketplace, for those under age 65, and certified to work with a number of companies for Medicare eligible clients.
Most importantly, to guide, to listen and provide quality personal service - to earn your TRUST and respect so you know we are working for your interest!

"It is seldom luck or inheritance or advanced degrees or even intelligence that enables people to amass fortunes. Wealth is more often the result of a lifestyle of hard work, perseverance, planning, and, most of all, self-discipline." [The Millionaire Next Door, Thomas J. Stanley and William D. Danko. 1996]
Ultimately, most clients do not want to be millionaires or "rich". They are looking for financial confidence and independence. Let's travel down the road together.
At Scott Insurance & Financial Services, we believe that a financial plan is a powerful tool. Pursuing your long-term financial objectives is much more likely with the appropriate plan -- one that fits your unique circumstances and grows with you.
Planning your financial future can be a daunting task. That's where Scott Insurance & Financial Services comes in. We're trained, registered and licensed professionals, and we can draw on years of insurance and financial planning experience with hundreds of clients when creating a long-term strategy. Whether your concern is paying too much in taxes, not having enough money to last throughout your retirement, or not having adequate insurance coverage, we can help you.
We invite you to use the Contact tools on the above menu to ask any questions. Let us know if there is any other information you would like to see on this site.
Thanks for stopping in. We appreciate your visit and welcome your feedback.

Paul Scott
An ethical will, also called a legacy letter, can tell a personal story and communicate beliefs and life lessons to family, friends, or community.

This article looks at changes in the way medical debt is handled on credit reports and offers tips to avoid having unpaid medical bills impact credit.

This article looks at four good reasons why life insurance can be especially helpful in a challenging economy.

In March 2023, the Environmental Protection Agency proposed the first federal limits for six types of per- and polyfluoroalkyl substances, or PFAS, in public drinking water.